Dr. Renée Kohanski – "It's Time to Talk About Domestic Violence Day" 2011
For the seventh consecutive year, TALKERS magazine presented "It's Time to Talk Day" — a massive radio row produced in association with its sister firm, Talk Radio News Service, and the corporate sponsorship of Liz Claiborne, Inc.  Held in the fashion showroom of the Midtown Manhattan corporate offices of Liz Claiborne, Inc. for the purpose of raising consciousness about the widespread problem of domestic violence, the ambitious event was one of the largest and most successful, bringing together more than 20 talk media hosts from around the country who broadcast their shows live or recorded interviews for delayed broadcast.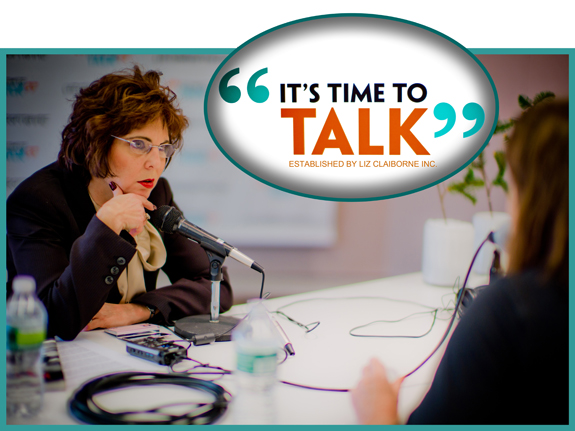 Dr. Renée Kohanski, a noted forensic psychiatrist, was one of the participants, and the following podcasts are a comprehensive perspective on this growing problem that is more prevalent than previously thought.
Along with interviews with respected professionals, Dr. Kohanski offers her own insights into what are complicated domestic situations.